AFRICA

NORTH AMERICA

ASIA

AUSTRALIA

EUROPE

LATIN AMERICA

Algeria: SALON INTERNATIONAL DES EQUIPEMENTS ET SERVICES POUR L′ HOTELLERIE, LA RESTAURATION ET LES COLLECTIVITES
Details: International Exhibition of Equipment and Services for Hotels, Restaurants and Communities in Algeria. The exhibition brings together manufacturers, representatives and distributors of brands operating in all the trades concerned by the theme of the show, who wish to strengthen their presence on the Algerian market or even meet future partners.
Date: 8th -10th December, 2020
Location: Centre international des conférences CIC Abdelatif Rahal, Algiers

Ivory Coast: Forum de l'Investissement Hôtelier Africain
Details: FIHA unites the Francophone countries of North and West Africa in a bid to develop their economies and support hotel and hospitality investment.
Date: 7th - 9th July, 2020
Location: Sofitel Abidjan Hotel Ivoire, Côte d'Ivoire
Kenya: Majical Kenya Travel Expo
Details: It's the African gathering of the trade. Network and explore business opportunities at the leading travel trade expo in East Africa. The event facilitates pre-scheduled appointments between exhibitors and hosted buyers. Shows the latest industry trends to the exhibitors through seminars, Boost Africa sales from major global markets
Date: 7th - 9th October, 2020
Location: Kenyatta International Convention Centre (KICC) Harambee Avenue, Nairobi

Kenya: Africa Hotel Investment Forum
Details: AHIF is a top-level gathering of investors, developers and business leaders, connecting the industry's key players from both local and international markets.
Date: 6th - 8th October, 2020
Location: Radisson Blu Hotel, Nairobi Upper Hill, Kenya

Madagascar: AVIADEV AFRICA 2020
Details: AviaDev is embedded within and dedicated to the African continent. Celebrating its fifth birthday in 2020, AviaDev Africa is the premier forum dedicated to growing connectivity to, from and within the African continent. Bringing together airports, airlines, tourism authorities, governments and industry suppliers, AviaDev offers attendees the ability to pre-arrange meetings in professional surroundings, offering the best chance to make a real connection.
Date: 28th -30th September, 2020
Location: Novotel Convention and Spa, Antananarivo, Madagascar

Nigeria: Akwaaba African Travel Market
Details: Akwaaba African Travel Market is an Africa Tourism Exhibition and the major international Travel Fair in West Africa, a population of 270 Million people with 15 Countries,numerous Airports and the largest number of Travellers in Africa. The event takes place in Lagos, Nigeria and held in September each year
Date: 20th -22nd September, 2020
Location: Logos, Nigeria
Tanzania: AFRICA HOTEL INVESTMENT AND OPERATIONS CONFERENCE 2020
Details: AHIOC is the leading and largest hotel investment and operation conference in Africa which it will take place on June 8-9th 2020 at Mt. Meru Hotel, Arusha, Tanzania. Over 300 senior members of the hotel industry from 30 countries will come together to include regional and international investors and operators as well as the region's leading decision makers. Also attending and speaking are governmental representatives, opinion leaders, developers, bankers and other lenders, tourism officials, investment funds, hotel chain executives, individuals/companies seeking investors for their tourism projects, franchise and operations companies, public and private institutions, consultants, advisors, architects and designers – all to discuss the region's markets and possibilities.
Date: June 8th-9th 2020
Location: Mt. Meru Hotel, Arusha, Tanzania

Canada: GBTA Conference 2020 – Toronto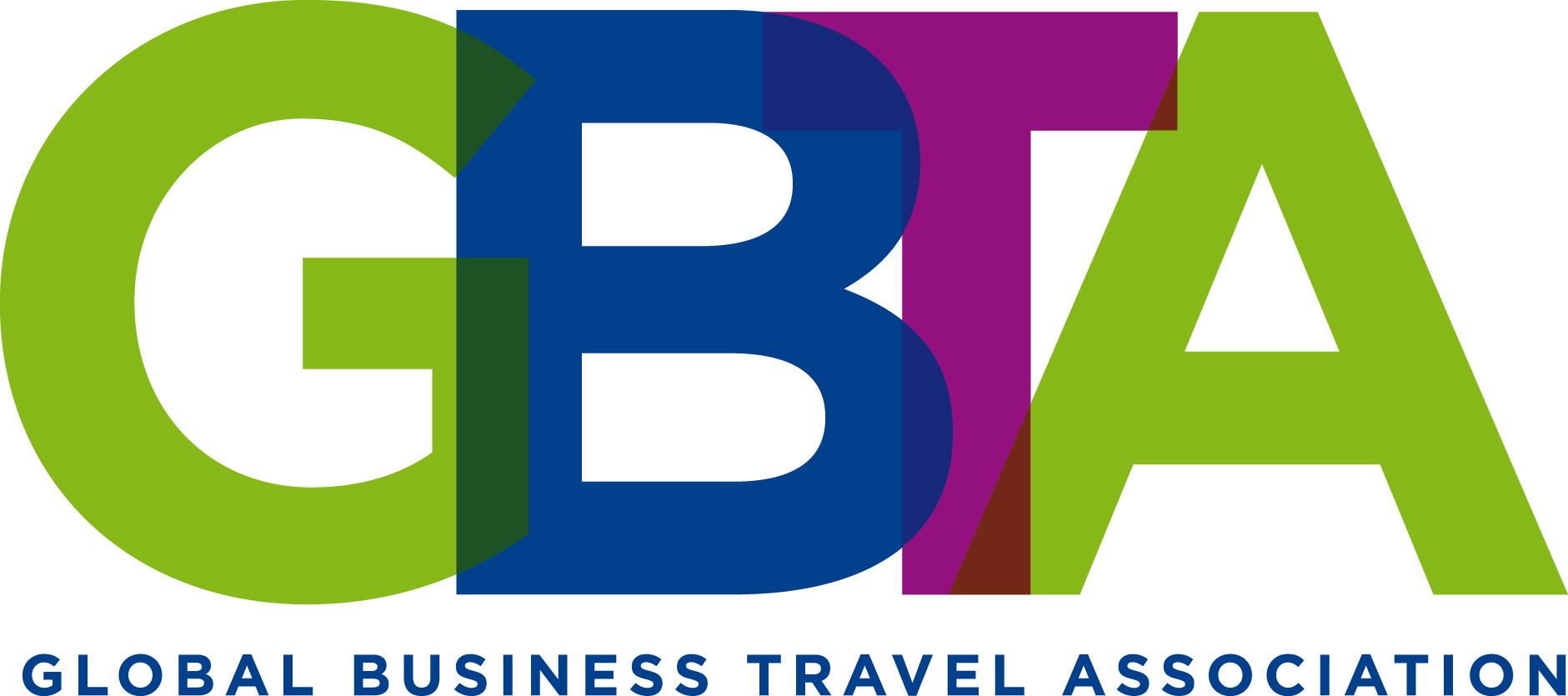 Details: GBTA Conference 2020 – Toronto, Canada's largest gathering place for business travel and meetings management professionals Now in its 16th year, GBTA in Canada has served as the premier stage for innovators to showcase their latest products and services, for professionals to learn about the latest industry trends and for the business travel community to network with their peers.
Date: June 8th-10th, 2020
Location: Metro Toronto Convention Centre in downtown Toronto, Ontario, South Building, Level 800.

CANADA:THE INTERNATIONAL TOURISM & TRAVEL SHOW
Details: More than a hundred countries represented through their tourism offices, tour operators or travel agents. This event has become an annual launch point: an open door to adventure, discovery and the world!
Date: November 6th - 8th, 2020
Location: Palais des congrès – Exhibition hall 1001 Jean Paul Riopelle Pl Montreal, QC H2Z 1H5, Canada

USA :GTM West-CONNECTING LIKE MINDS IN TRAVEL
Details: GTM is an elite appointment-only event that connects the most influential travel advisors in North America with global travel suppliers in face-to-face meetings and Boardroom sessions. This boutique-style event provides a professional platform for the best sellers in the industry, encouraging them to expand their supplier portfolio and grow their global book of business.
Date: September 19th -21st, 2020
Location: 3800 E Sunrise Dr Tucson, AZ 85718

USA :HD Expo + Conference- Hospitality Design Event
Details: The cutting-edge and the carefully crafted. Real-world learning and big ideas. The largest show of its kind. Perfect for the curious. For those who need to know the new-new. For those who make things happen. For all of you who are part of the industry's collective, creative buzz.
Date: May 4th -6th, 2021
Location: MANDALAY BAY, LAS VEGAS

HITEC SAN ANTONIO: World's largest hospitality technology conference that brings the brightest minds & hottest technology from around the world.
Details: The Hospitality Industry Technology Exposition and Conference (HITEC®) is the world's largest and oldest hospitality technology exposition and conference brand. HITEC offers a unique combination of top-notch education, and brings together the brightest minds and hottest technologies from across the globe to one place. The unparalleled event offers attendees essential education, access to top hospitality technology industry experts and the resources to find cost-effective ways to improve company bottom lines.
Date: October 26-29, 2020
Location: HENRY B. GONZALEZ CONVENTION CENTER—SAN ANTONIO, TEXAS, USA

SANTA MONICA, CA: INSPIRE 2020 - CONFERENCE ON INNOVATION IN LUXURY HOSPITALITY
Details: INSPIRE is an annual experience uniting owners, operators, executives, designers, educators and other leaders in luxury hospitality to learn from the biggest innovators, thinkers and industry changers.
Date: Oct 19 to 20, 2020
Location: Fairmont Miramar Resort & Bungalows in Santa Monica, CA

SYDNEY, NSW: HOSPITALITY DESIGN FAIR
Details: Hospitality Design Fair is the premier trade fair and conference for creative professionals who shape the hospitality interiors marketplace and create amazing spaces. The event focused exclusively on interior design and furniture for hotels, bars, restaurants and clubs, #HDF20 brings together designers, architects, owner/operators, purchasers, brand executives and manufacturers for two days of product discovery, inspiration, education and exceptional networking.
Date: September 24-25, 2020
Location: ICC Sydney Exhibition Centre
CMT China - The Holiday Exhibition
Details: CMT China, is the world's famous public exhibition for Tourism and Leisure, The event will be held at Nanjing International Expo Centre, It's will focus on the booming Chinese holiday and leisure market and the huge travel resources in the Yangtze River Delta Region. CMT China is providing a platform for the latest trends of the industry, CMT 2020 will implement a multidimensional market plan, invite B2B buyers as well as B2C consumers from wealthy middle class families and organize a variety of activities before, during and after the fair. CMT China 2020 will present new and abundant choices within the leisure and holiday life for business customers and consumers.
Date: September 18-20, 2020
Location: Nanjing International Expo Centre, China

WTM Latin America
Details: World Travel Market delivers the leading global events for the travel industry.WTM Latin America creates personal and business opportunities, providing customers with quality contacts, content and communities.Taking place in Sao Paulo Brazil, this business-to-business (B2B) show attracts a global audience to meet and shape the direction of the travel industry. Over three days, 9,000 influential visitors and 600 exhibiting companies attend to network, negotiate and discover the latest industry news. This vibrant event offers visitors the opportunity to discover the world under one roof, network and learn from industry renowned speakers.
Date: October 20-22, 2020
Location: Expo Center Norte Rua Jose Bernardo Pinto 333 – Vila Guiherme 02055-000 – São Paulo / SP Brasil

FAFGA Alpine Superior
Details: FAFGA is THE premier trade fair in one of the world's strongest tourism regions. FAFGA Event is based on the principle of "quality before quantity", It's an engaging social program, schedule to take place from 21 to 24 September 2020.The event will host 400 exhibitors and numerous technical lectures, but also;

Latest news and trends for more success in business
New ideas and important topics during engaging lectures
Benefit from the diversity of expanded product and consulting offers
Round off the day with live music at the daily FAFGA parties (Mon-Wed)
Meet colleagues at numerous networking event
Date: September 21-22, 2020
Location: Innsbruck, Austria